Industrial Hoses For Most Industries

Flexible hoses are a need in almost all industries. Our industrial hoses and connection systems ensure important and sometimes essential functions. Find out where our solutions connect with your industry.
---
Industrial Hoses & Flexible Connection Systems for a Wide Range of Applications
Whether dust extraction hoses for woodworking industries, robust and efficient hoses for transporting bulk materials or super-light and flame-retardant hoses for the aviation industry; application areas for our products and solutions are broad. In all applications, our flexible hoses and connection systems ensure essential functions, withstand special loads and meet the highest quality requirements.
---
We are a long-standing partner in the agricultural industry; Our hoses in various agriculture applications are used, for example, in seed spreading, transporting grain, and feeding animals.
Due to the often seasonal use, under continuous load, high demands are placed on our hoses. Our PU spiral hoses are ideal for such applications because of their high abrasion resistance and extended durability compared to PVC hoses.
The automotive industry is one of the most demanding markets with high-quality standards worldwide.
Our products and connection solutions are wherever cars are built, repaired or maintained. Our customers include suppliers to the automotive industry and companies from the motorsports sector.
Masterflex flexible connections are used, for example, in turbocharger systems, lumbar supports or test systems.
Our hoses and connection solutions transport raw materials such as clay, limestone, gypsum, gravel, sand, mineral raw materials and building materials.
We offer a range of solutions for companies that build machines, plants and equipment for the industry, but also for manufacturers of construction machinery and construction vehicles: from heavy PU hoses for highly abrasive media to high-temperature hoses for exhaust extraction.
Chemical, pharmaceutical and cosmetics industries often produce reactive gases and vapours.
Our range of Fluoropolymer lined ducts offer excellent resistance to most chemicals.
Our customers are companies producing and processing chemicals, pharmaceuticals, cosmetics and machinery.
Masterflex offers bespoke industry-specific hose solutions for use in disposal and cleaning equipment:
Companies that build cleaning technology systems, including road sweepers, grass mowers and cleaning systems, use Masterflex hoses and connection solutions.
UK councils use cleaning tools such as leaf blowers & garden vacuums, grass mowers and road cleaners; therefore, they also use Masterflex hoses & connection solutions. Moreover, businesses that use suction or blowing technology or take on (asbestos) disposal and industrial cleaning again use specialised Masterflex Technical Hoses.
Fluid Technology
The design of Masterflex hoses and connection systems is for reliability and high performance:
Our robust PU hoses are also suitable for conveying fluids by machine and plant manufacturers in liquid technology.
Industry
The requirement to convey or extract solid, liquid or gaseous substances arises for many companies in the industrial environment.
Our precisely fitting hoses and connection solutions are in numerous industries: in the processing of wood, metal, fabrics and paper and for producing electronic assemblies, such as machines used for wood, metal, textiles, paper and recycling.
The processing of plastics involves a multi-layered process, at the end of which there are moulded parts, semi-finished products, fibres or films.
This processing of plastics involves granulates or powders transported and distributed over long distances.
Companies that build machines for the plastics industry or process plastics can rely on our products and solutions.
In the painting industry, companies have entire painting lines equipped with our hoses and connection solutions for paint supply.
Companies that build plants and equipment for painting and paint spraying technology appreciate the high quality and chemical resistance of our optionally or combined antistatic, electrically conductive hoses.
In the food industry, transporting a wide range of liquids and solid media use Masterflex Flexible Hoses.
Only hoses that comply with strict regulations and guidelines transport edible items such as coffee, sugar and powdered milk.
Companies that build machines/plants for the food industry or process food rely on our certified hoses and connection solutions that comply with the transfer of food.
For many years, workshops that install or possess air conditioning & exhaust ventilation technology and build machines that extract or move air have relied on our flexible hose solutions.
Engine test benches for extraction of gases, vapours and dust hazardous to health also use our flexible hoses.

Due to our experienced handling of the most diverse qualification requirements, including a high level of development competence, we are one of the most important suppliers for the aviation industry. In addition to hoses and hose connections, our product portfolio includes perfectly fitting moulded parts for applications such as air distribution, noise reduction or support for ECU or bleed air systems in aircraft. Equipment of Masterflex hoses is in almost every Airbus aircraft.
Our hoses, not only, are used in the air but also on the ground; for example, when aircraft needs ventilation in the waiting position and when the contents of vacuum toilets need extraction using our robust Ground Support Equipment hoses.
Robotics and Automation
With our products and connection solutions, we respond to the new requirements in robotics and automation technology.
As a result, we ensure maximum productivity in modern manufacturing and an efficient flow of materials.
Industrial and cleaning robots, for example, often need excellent flexibility, achieved through our hoses, including for cable protection.
Whenever sand, gravel, shards, stones, cement, concrete, gypsum, powder, grain or granulate are transported or vacuumed, a robust hose with a smooth inner wall and a suitable connection part are necessary.
The two "patented" Master-PUR-Inline and Master-PUR-Performance PU hoses are, thanks to these characteristics, in combination with long service life, among the absolute customer favourites for the bulk material industry.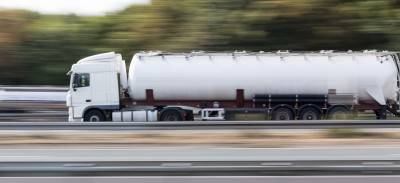 We secure mobility systems: Our hoses and connection solutions are in trucks, buses and aircraft.
Our automotive hoses are in numerous vehicles and aircraft and wherever transport and commercial vehicles and aircraft are repaired or maintained.
---
Write Masterflex For Your Industrial Hoses
Do you have any questions about our organisation and locations, or would you like to make a specific inquiry? Then you may use our easy-to-use contact form.
Numbers, Data, Facts
Annual reports, voting rights announcements or financial dates: You will find fundamental data about Masterflex shares.
Responsibility
We act for the long term and take responsibility for our employees, our products and our social environment. Follow our commitment.
Acting Responsibly
Corporate governance is a critical aspect of our corporate management. The topic sheds light on rules, processes, procedures and ethical issues.